You might be planning a dream wedding. Maybe it's Dad's 60th birthday party, or the anniversary to make 30 years of marriage.
Maybe you want to propose to the "one", or possibly you are renewing your vows in life.
Maybe 300 staff members are coming for a retreat to celebrate the success of a successful year or to launch a new product or campaign.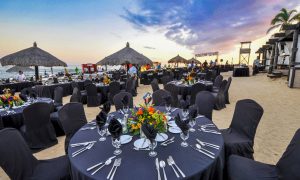 There are so many reasons to come to Cabo and celebrate and one way to mark these moments in time is with a fireworks display.
Want to know more about Los Cabos Fireworks? We understand many events in that happen in life. We understand the landscape here in Baja, budgets and the "little" things that can make or break a special occasion.
Our focus is to help you enjoy your event and add the element of "celebration" in a custom pyrotechnics fireworks display. They happen all over Los Cabos and we know what to do, how to do it and when to do what. This includes the prep, permits, storyboards, design, colors, timing to music, set-up, clean-up and most important: leaving no impact on the environment.
We'd love to be a part of your special day.
Cabo Wedding Fireworks Contact Form